By Richard Sites | Vice President - Training & Marketing | @rhillsites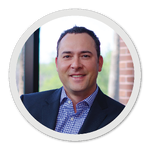 In my third SAM Minutes Video, I explained important aspects involved with implementing a Savvy Start.
Now that you know what a Savvy Start is and have some foundational knowledge on implementing this brainstorming meeting, let's talk about one of the most challenging parts of this process—setting expectations with team members.
Setting expectations with team members involved in SAM and the Savvy Start is critical for success while navigating this collaborative process, maintaining clear communication, and working through review cycles towards the final instructional product.
In this SAM Minute episode, I will guide you through the challenging, but critical, process of setting expectations for the Savvy Start.
Episode Four: Setting Expectations for the Savvy Start

LIKE WHAT YOU'VE SEEN? SHARE THE KNOWLEDGE WITH THIS READY-MADE TWEET!
CLICK TO TWEET: Setting Expectations in a #Collaborative Process like #SAM http://hubs.ly/H01BNKr0 #SAMminute