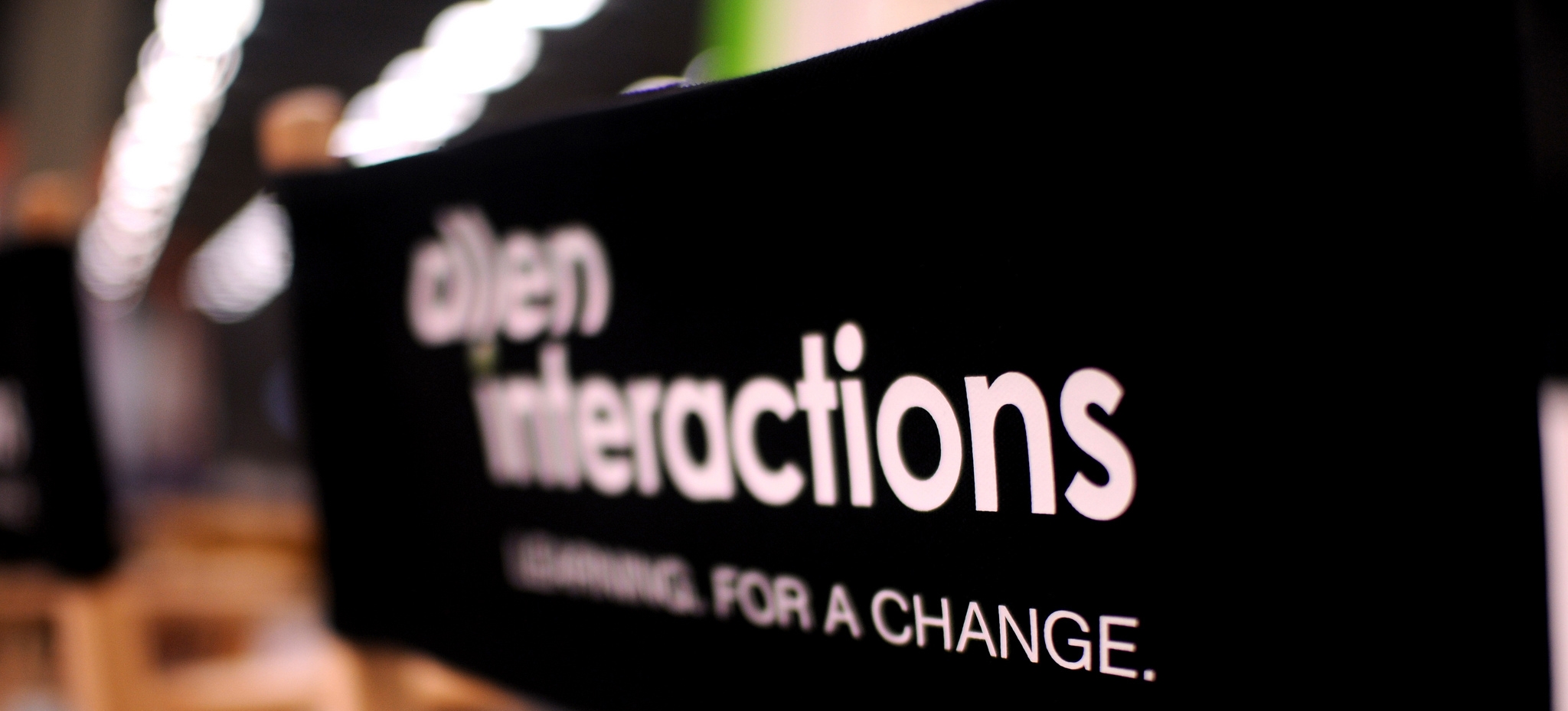 TrainingIndustry.com has announced its Top 20 Content Development Companies List, as part of its mission to continually monitor the training marketplace for the best providers of training services and technologies.
Internationally acclaimed custom learning solutions provider, Allen Interactions, has been named to TrainingIndustry.com's 2014 Top 20 Content Development Companies List for the fourth consecutive year.
Selection to this year's Top 20 Content Development Companies List was based on the following criteria:
Industry visibility, innovation and impact
Capability to deliver multiple types of training services
Company size and growth potential
Depth and breadth of subject matter expertise
Strength of clients
Geographic reach
"We are humbled and honored to be named to this notable list for the fourth year running, among other leading custom learning providers," stated Michael Allen, Chairman and CEO, Allen Interactions. "Because we believe instruction must be meaningful, memorable, and motivational to be of greatest value to learners, we strive to deliver engaging learning solutions that improve learner performance and provide our clients with real results."
"Providing superior custom training content and curriculum design is at the heart of any major training initiative," said Doug Harward, Chief Executive Officer, Training Industry, Inc. "Our 2014 Top 20 companies truly put their excellent diagnostics skills to work to keep the programs they develop aligned to the clients' goals."
"The 2014 Content Development Top 20 List sets the bar for vertical or subject matter expertise and strategic program design for the industry," said Ken Taylor, Chief Operating Officer, Training Industry, Inc. "This year's selections aggressively introduce new approaches, tools and technologies to make the learning stick. They are all focused on pushing the envelope on some and driving many of the key innovations in the marketplace."
About Allen Interactions
Allen Interactions is an internationally-acclaimed company focused on improving performance through powerful learning experiences. For 20 years, Allen Interactions has designed and developed custom e-learning and blended learning solutions that address the widely varied performance goals of the world's leading organizations. With a wealth of experience and a track record of success in instructional design, technology, creativity, process, and project management, Allen Interactions consistently achieves positive business impact. In 2009, the company established Allen Learning Technologies to create a revolutionary, web-based authoring and publishing system, ZebraZapps, which empowers professional authors to create, publish, collaborate, and share serious learning games and simulations – all via a professional grade, visual editor. For more information visit www.alleninteractions.comor www.zebrazapps.info.
About Training Industry, Inc.
TrainingIndustry.com spotlights the latest news, articles, case studies and best practices within the training industry. Our focus is on helping dedicated business and training professionals get the information, insight and tools needed to more effectively manage the business of learning.