By Ellen Burns-Johnson, Instructional Writer/Designer / @EllenBJohnson

In my last blog post, I introduced a few characteristics of good microlearning design:
Sessions should be short (5-10 minutes or less).

Sessions should be focused on one task or concept

They should have no more than 10 seconds of introductory material.

They should be genuine— in other words, they should feel relatable and personal.

They should be accessible, compatible with multiple platforms, and searchable. Learners can learn while at work, on their lunch breaks, on the bus, at home, on their laptops, via Chromecast, etc.

The sessions should have easy controls to pause, skip back 30 seconds, or rewind (so learners can follow along, take notes, etc.). If in text or another format, the sessions need to have equivalent functionality.
I've found five examples of microlearning that demonstrate these principles.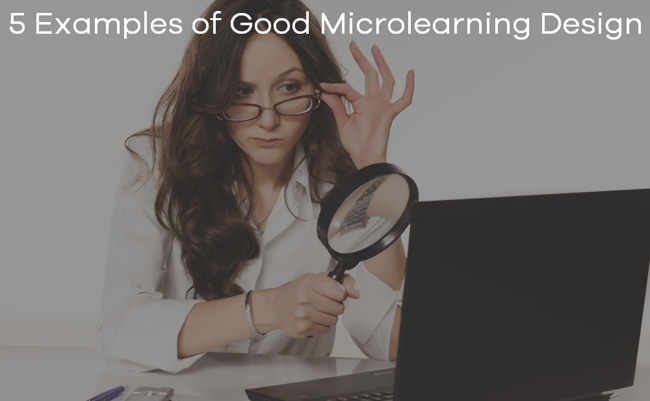 1: How to Make Your Own Nut Butter
This video provides a short tutorial on how to make homemade nut butter from pecans and almonds.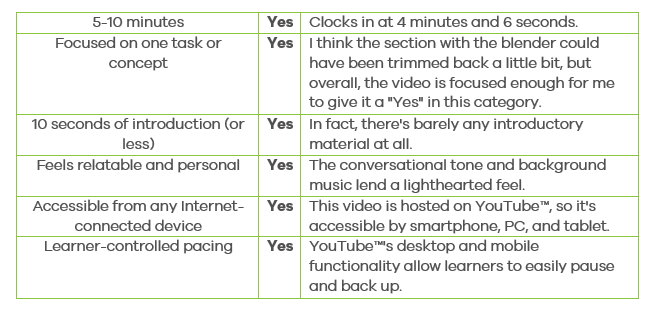 2: Extra Credits: Achievements
The Extra Credits series of YouTube™ videos explore concepts in video game design; I often turn to them for new ideas about designing e-learning. This example talks about using achievements in gameplay.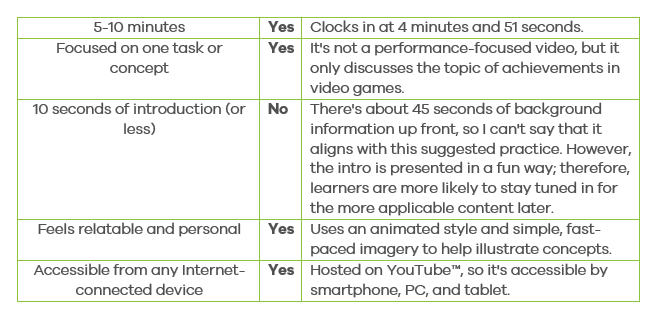 3: Duolingo
This multiplatform language learning application has social media integration and elements of gamification. Can it also be an example of microlearning? I think so.

4: Udacity
Udacity is a Massive Open Online Course (MOOC), but many of the videos and exercises that make up a given lesson from an Udacity course are good examples of microlearning. For this blog post, I've reviewed the first few lessons from the Android Development for Beginners course.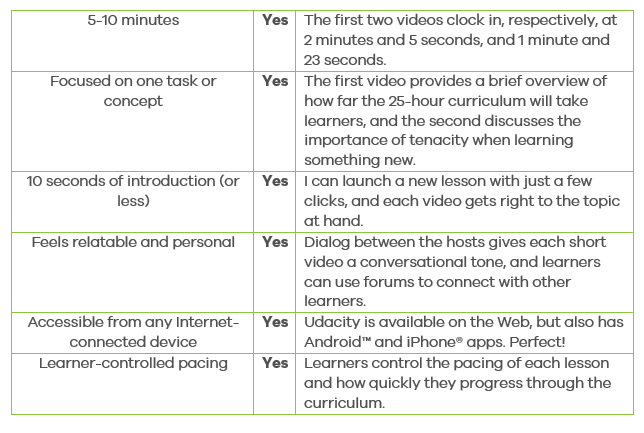 5: Dictionary.com Word of the Day
In closing, I'm going to add one example that might be more controversial. My favorite feature of the Dictionary.com app is the Word of the Day notification, which I receive each day, usually while I'm having breakfast. It's a short, convenient way for me to learn words like "otiose" and "ubiety" (two words from this past week).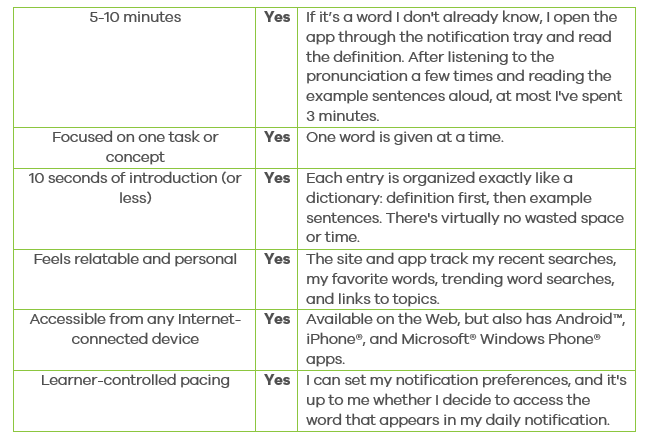 Did you disagree with how I labeled any of these examples as microlearning? Do you have your own suggestions or examples to add? Please share your thoughts! Post in the comment section below or connect with us on Twitter: @customelearning and @EllenBJohnson
LIKE WHAT YOU'VE READ? CLICK HERE TO SHARE THE KNOWLEDGE!
CLICK TO TWEET: Get Inspired: 5 Examples of Good #Microlearning Design http://hubs.ly/H01c3q70 #aiblog by @ellenBJohnson @customelearning