by Carly Yuenger, producer/instructional designer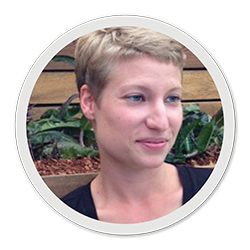 Being an instructional designer requires a wide range of skills, but one not often discussed is empathy.
We all know what recent changes in the global economy have done to training budgets. But have we allowed this knowledge to work itself into our understanding of our learners? Are our courses sensitive to the fact that learners are now doing more with less, taking on new responsibilities, and coping on a day-to-day level with the stresses on their industries and organizations?
Most instructional designers know how important it is to uncover the following information at the beginning of a project:
When will the learners take the course?
What is the internal messaging around the course?
How have learners learned these skills in the past?
In order to make use of the answers to these questions, you'll need to really get into the shoes, minds, and emotions of learners. Therefore, your questions need to probe a bit further:
When learners sit down to take the course, what will they have been doing all day?
What expectations, fears, annoyances, frustrations, or hopes will learners bring to the course?
Are learners disappointed about losing a previous form of training?
But, knowing the learner's point of view is not enough—you have to show them you understand.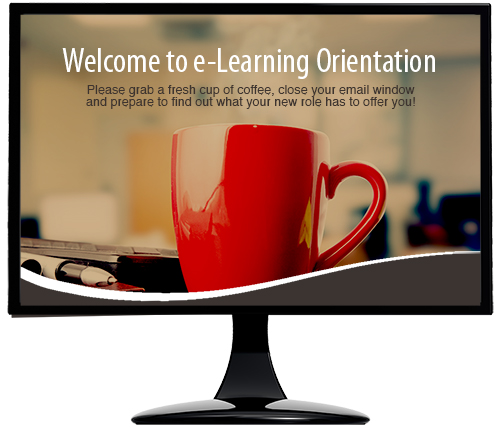 Consider the way answers to the empathetic questions above helped you craft a welcome to your course. Should the opening screen have a large, steaming mug of coffee on it? Should you acknowledge that learners are squeezing the course in between emails by letting them know how long each module will take and telling them it's ok to close their email while they work on the course? Not only can these simple touches help you gain learners' attention and engage them, they can also help you overcome significant barriers to learning.
Let's face it; one of the most common barriers to learning is the "top down blues"―the disconnect between corporate headquarters and day-to-day reality. Too often training is intended as a one-way communication from management to employees. But it doesn't have to feel that way. As an empathetic ID, you can get into the shoes of your learners
and ask yourself, "How would I want to be addressed?"
Whether it is using language that puts the topic into the context of their day-to-day challenges or knowing that everyone hates the color green of the break room walls, allowing learners to give you clues about what should be included builds the course's credibility. It makes learners feel like the creators of the course—(you!)—"get it." And, building credibility is a huge leg up in alleviating the "top down blues."
Asking empathetic questions also uncovers more acute barriers to learning. Perhaps a well-loved training event is being displaced by what you see as a fancy new and superior e-learning experience! If so, part of your audience may not be so happy to see your e-learning. In this situation, you may want to consider addressing the change directly from the start, otherwise, you may risk losing those learners from the get-go.
Will all of this focus on empathy lead to push back from your clients? Sometimes. Will you get a go on every idea? No. But each bit can make a difference for your learners.
Take for example, a project in which I suggested we address learner frustration up front. The team decided to go ahead with the plan, but we had a bit of a laugh over my counterpart's concern: "Not knowing what to tell the stakeholders about the fluffy stuff..."
The secret, of course, which I've held back until now, is that this is nothing new. Creating learner-centered training always involves getting a feel for the learner's perspective. Still, thinking about this as empathy, I think, pushes us a bit further:
The usual starting point: What do you want learners to know?
Notice, this question is phrased for the project owners, not for learners.
The performance-driven ID asks: What do you want learners to be able to do?
Again, notice, this question is phrased for the project owners.
The empathetic ID asks: How can we make sure learners are able to do this?
This question requires a much deeper investigation and cannot be answered without both learners and project owners' participation.
Bringing empathy into your analysis and design is helpful for a few other reasons as well:
It addresses head-on a common barrier to learner-centered design: the reluctance to step into the shoes of the learner
It gets us out of the register of information and into the register of experience
It pinpoints not just the context of skill-use, but of skill-learning
It acknowledges that learners are not just brains, that both barriers and aids to learning are found in "the fluffy stuff,"(the very real terrain of emotions).
So, I'll leave you with this question: How do you demonstrate empathy in your instructional design?
---
Carly is a producer and instructional designer for Studio i in San Francisco. She enjoys bringing together a deep understanding of clients' needs and the diverse talents of Studio i to create unique experiences that engage adults in learning what they need to be successful.