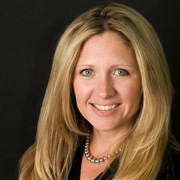 by Angel Green, senior instructional strategist, @LearnerAdvocate
A relationship requires a lot of work and commitment. - Greta Scacchi
Valentine's Day is upon us once again. Last year, I wrote a blog about how important it is for you to take every opportunity to LOVE your Learners. Tomorrow, I will have the pleasure of being joined by Stephanie Crowe, director of global learning & development, Manhattan Associates, where we will discuss why Manhattan Associates LOVES SAM.
I remember when I was first informed of the Manhattan Associates project – I honestly thought it couldn't be done. Here was a client who wanted two, one-hour long e-learning courses designed and developed in roughly ten weeks – and over the holiday season! However, we were able to meet their aggressive deadlines and create great interactions due to one thing – a mutual commitment to make it happen. Like any successful relationship, we had shared goals, trust in one another, and commitment to the projects. When these things come together in a project, magic can happen!
So, while the focus of tomorrow's webinar is on how SAM was used to create great e-learning, what I hope does not go unmentioned is our mutual commitment which was so vital to the success of these projects.
Also, check out this video to see what's around the corner for this blog!