By Angel Green, instructional strategist
Like many of you, I come from a background in traditional Instructional Design. I was taught how to develop e-learning using best practices of process (ADDIE), design (Dick & Carey), evaluation (Kirkpatrick) and cognition (Bloom's). But as I designed and wrote many e-learning courses, I often felt a sense of disappointment at the end. Though many would have considered the product to be "instructionally" sound, I felt they were missing something, but couldn't quite put my finger on what that something was.
A few years into my career, I was asked to complete an ethics training course and I saw the light. To this day, that ethics training program is one of the most memorable courses I have seen or taken. As a learner, I was engaged. I was asked to evaluate life-like scenarios to determine the "better" path to take. I wasn't reading a bulleted list about corporate policy on what expenses were or were not reimbursable. I was making decisions on a potential ethical dilemmas I might face – whether or not to accept a token gift from a client, how to respond when a client asks to keep a receipt, how to charge my time if we had gone over on project hours but still needed to work on the client project, etc.
Scenario-based learning and breaking some of the traditional "tell – test" rules was exactly what I had been missing. My e-learning courses had focused on the content, not the context. That was the solution. So, I quickly became a firm proponent of scenario-based learning, allowing learners to make mistakes in a safe environment and placing learning in a context that is meaningful.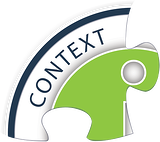 Coming to work for Allen Interactions was a blessing because I was now surrounded by like-minded individuals. We do things differently here – you may have picked up on that from some of our recent postings. We use an iterative, rapid-prototyping approach process in place of being bound by the prescriptive linearity of ADDIE, and we design the online experiences around meaningful instructional interactivity instead of as sequencing content. And, while these differences make perfect sense and feel right to me, we often have to overcome initial hesitation from some of our partners.
In general, when we engage with a client there are members of their organization who have agreed to our project proposal, who may have been previously exposed to our work and our instructional design model we call CCAF (CCAF represents four important instructional design elements, Context, Challenge, Activity, Feedback, that when correctly applied, can create meaningful and engaging e-learning experiences for the learner). These individuals are generally the "champions" of our projects and our primary points of contact. But, we tend to work with more than the champion of the project. We work with subject matter experts, recent learners, executive sponsors, and regulatory and legal departments. Each of these people/departments has an idea of what training is, has been, or should be. Some may agree with our CCAF design model immediately. Others, however, may fall under more of a traditional instructional umbrella. They expect to create an e-learning course with a bulleted list of objectives at the beginning of the course, a series of "tell them" screens, and then a test which requires a minimum threshold for passing at the end.
Typically, the Allen Interactions team members are asked to expound upon why the CCAF design approach is a better choice for performance change. However, I recently had the pleasure of listening as one of our clients explained CCAF to a group of subject matter experts.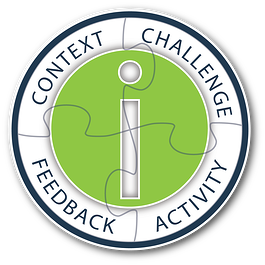 As a group subject matter experts on a web meeting started to question whether or not the learners might feel frustrated by some (intentional) challenges we had built into the design of an interaction, I opened my mouth to explain why this was a good thing. Before I could speak a word, the main client on the project began. I sat and listened while a grin completely took over my face.
He articulated so well why we should allow the learners to experience this frustration – that they will experience this same frustration in real life. He continued to share why it's okay for learners to fail, why we should avoid giving the correct answers and why we can ask the learners to participate in challenges before we tell them all they need to know. I was incredibly proud as I listened to him explaining the very philosophies we had worked through in the previous course we built together.
Here was a man, who just one short e-learning course ago, had strong convictions about what made for an "instructionally sound" course, who was once a firm believer in ADDIE, explaining why our CCAF design approach and iterative approach makes for a better learning and client experience. This is the part of my work that I love the most – when I see those who were tried and true in more traditional instructional design models and processes start to see and recognize the benefits of scenario-based e-learning and the iterative development approach.
So, don't be discouraged by the content you have to create training on – any subject can benefit from a change in your design and development model.
Below are some resources for you to further explore and learn about CCAF.
Michael Allen's Books: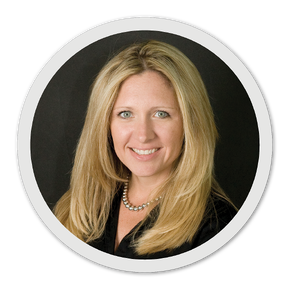 Angel Green
Angel Green is a senior instructional strategist for Allen Interactions' Tampa studio, where she is responsible for providing consultation and instructional design expertise to clients, partnering to build engaging, interactive learning experiences. With nearly 15 years of experience, Angel has worked for organizations such as IBM, MetLife, and PricewaterhouseCoopers, and holds both MS and BS degrees from Florida State University. An accomplished speaker, Angel has held positions as an adjunct instructor of public speaking and is past president of a Toastmasters International chapter. She also frequently blogs on Allen Interactions' e-Learning Leadership Blog. Angel is the co-author of the Leaving ADDIE For SAM Field Guide. Find Angel on Google+.