by Richard Sites, vice president - client services
Happy Independence Day!! This is one of my favorite times of the year – family and friends gathering together to celebrate the birth of our country at parades, cookouts, pool parties (to beat the 100 degree temperatures) and of course, ending it all with a spectacular showing of fireworks.
Of course, the problem this year is the 4th falling on a Wednesday. Could there be a worse time for holiday than the middle of the week? Well, I suppose it could be worse – we could have no day off at all! Being mid-week means you can't parlay the holiday into a three-day weekend. It forces us to revaluate our schedules and routines to ensure we get done the things we need to accomplish this week.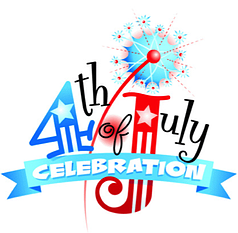 This mid-week holiday got me contemplating how routine a workweek can be. We start things (slowly and painfully) on Monday. We plow through Tuesday and celebrate the halfway mark on Wednesday. Thursday we start realizing we are running out of time and Friday we rush to the finish line before we get to call it a week.
Now, this may not be the best strategy or the most effective use of our time, but it works, right? But this week, how will your attitude and schedule be adjusted to accommodate for that mid-week holiday? What will it be like when you come back on
Thursday, fresh from a day of rest? Perhaps we could use more mid-week holidays!
The same concept is true for the way we often ask learners to progress through e-learning courses. We have a lot of material that needs to be covered. All too often, course designers and developers put it all on the learner's plate at one time. Like the work week, the learners know they are about to start a one-, two- or even three-hour course. The dread of Monday morning kicks things off. Wednesday doesn't come soon enough and their Friday is a hurried rally to the finish.
Maybe we should consider giving the learner a mid-week holiday. Potentially force the learner to rest, regroup and consider what they have just learned. Maybe they will spend some time practicing things they have learned, even building new thoughts about the course and topic. Then, they will come back refreshed and ready to learn more.
We all know the content in our e-learning is important and our goal should always be to help learners perform better. But, we need to build e-learning with a midweek holiday! Allow time for course content to sink in, give learners a mental break and the opportunity to reflect and practice. Like you, they will come back refreshed, engaged and ready to work.
I hope that you have a safe and fun 4th of July holiday.