by Ethan Edwards, chief instructional strategist
Last week I presented a short webinar about incorporating gaming design principles into e-learning instructional design. I talked about how games are not created just by making something "look" like a game. The fundamental interaction and environment needs to create a setting that involves risks, is task oriented, provides meaningful choices, and creates a compelling universe in which the player can focus attention. To do this effectively, you need appropriate custom media, robust variables to let the user manipulate the environment, the ability to simulate performance environments (either real or imagined), and non-sequential sequencing. I talked about these principles and then showed some examples that we had created using Flash. While the reaction to the principles and the examples was very positive, a common response was, "How can I do this in the tools I'm using? (Articulate, Lectora, Captivate)"
Well, there are two answers, neither of which is completely accurate.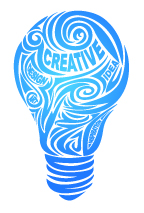 One answer is, "You can't." This sounds harsh and limiting, but unfortunately it is in some ways true. All of these authoring tools are optimized for presentation of information, and even though the underlying capabilities may be strong, the out-of-the-box experience for most learners is to use the tools to build straightforward tutorials…information screens, often transferred from PowerPoint, followed by comprehension questions. Even with the screen recording and publication options in Captivate and Camtasia, lessons still tend to be a series of show-and-question sequences during which the learner is passive for a good amount of time. Sadly, many users of these tools are not given the time or resources to move beyond this decidedly non-gaming model of e-learning.
The other answer is, "You can!" I truly believe this, but the response from users to that reply is that I'm being naïve and unrealistic. This is because the functionality required to do gaming structures is not anywhere near the surface of the functionality of these tools. If you push the boundaries of each of these tools and think outside of the "standard" uses of the features, it's amazing what you can do. Captivate and Lectora each have robust variables, necessary graphical control of the learning environment, and gestural richness to create compelling tasks; Articulate relies on mining the rich advanced features of PowerPoint (which are surprisingly vast) to create its high level interactivity. Is it easy? Not really, but it is possible.
I think the real limiting factor in these tools, though, is not the core functionality…with a required sense of creativity you can do pretty much anything you want, or at least you can make reasonable compromises. The problem is that the basic way of putting pieces together doesn't foster creative design. For that matter, Flash isn't really any better in that regard. But as designers of e-learning, you need a flexible interactive environment in which you can quickly experiment and validate ideas. And then you also need to feel confident that you will not be prevented from bringing that design to reality. It is hard to do that when you must rely on someone else to implement your design (usually the case with Flash programming) or you must struggle to make your authoring system do something cool that hasn't been done before (usually the case with Lectora, Captivate, etc.)
Allen Interactions is getting ready to release its first public version of its new authoring tool, ZebraZapps.

I've talked a bit about it before; it is designed to put these essential design elements directly in the hands of the instructional designer…both for rapid and creative prototyping, and for then realizing that design in a robust, working application. For any of you planning to be in the Orlando area in a few weeks,
I'd encourage you to take advantage of a series of FREE HANDS-ON ZEBRA SESSIONS of which I will be instructing that will get you acquainted with this tool. The courses are May 23-25 and offered during the annual ASTD International Conference and Expo in the Expo Hall (so if you want to attend the hands-on sessions you can with a complimentary expo-only pass). To learn more and register, click here.