by Ethan Edwards, chief instructional strategist
Today we celebrate the birthday of Martin Luther King, Jr. Like so many federal holidays, I fear that the most notable aspect of the holiday is that children have a day off from school and most government, financial, and education workers have a free day. I hope that we all do take a few moments to think about the unique contributions that Dr. King made to advance equality among all of us.
I'm not going to pretend to craft a metaphor about e-learning and civil rights. In addition to feeling ridiculous, I don't want to diminish the significance of Dr. King's contributions to end discrimination. It's all too easy to overlook events that are quickly becoming part of "history" instead of part of the fabric of current events and presume that we are no longer struggling with challenges of how to live together as a diverse culture, simply because it is not the daily topic of news.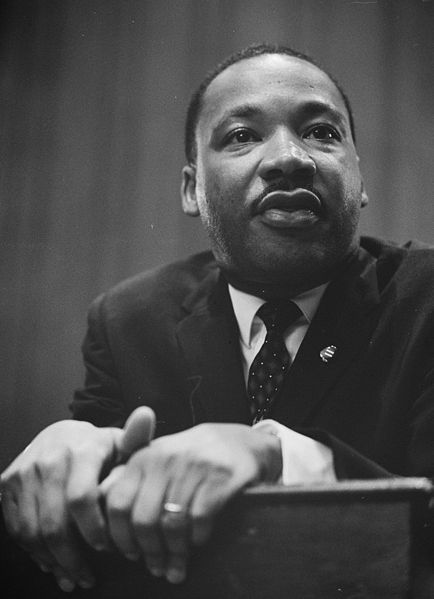 But in thinking about Dr. King, I came across this quote from one of his early sermons that speaks about our responsibility to each other:
All I'm saying is simply this, that all life is interrelated, that somehow we're caught in an inescapable network of mutuality tied in a single garment of destiny. Whatever affects one directly affects all indirectly. For some strange reason, I can never be what I ought to be until you are what you ought to be. You can never be what you ought to be until I am what I ought to be. This is the interrelated structure of reality.
This speaks to everyone involved in human activity, but it should ring a particular chord of significance with those of us involved in training. As we sit manipulating LMS tags, signing off on learning objectives, manipulating our templates, or recording narration, it is easy to forget that all this activity actually has to ultimately connect to a real life person in search of personal and professional growth. The details of what we've done matter nothing unless our training programs reach learners in a way that transforms them uniquely.
So today, I just want to call your attention to the possibilities in your environment to make a difference. We're not doing anything particularly useful just by putting more content on the internet or by creating another pretty animation or even by reporting the sheer number of users that have completed a course. While these are the concrete things we can measure, the value of designing e-learning or any training is the actual impact it can have on our fellow creatures. Maybe these thoughts on this holiday can create a renewed sense of perspective on the activities we engage in as designers and the responsibility we have and the potential within our grasp to create real change in our learners. Until we do that, we'll never be what we ought to be.