by Hannah von Bank, relationship management assistant

I have a confession to make: I am a Millennial. I was born sometime between the late '80s and early '90s, and I'm constantly surprised by the often contradictory "facts" many experts come up with to describe my generation. Are we "entitled" and "lazy" or "socially conscious" and "intensely focused"? "Confident and adaptable" or "difficult to manage"? My theory is that we can be all of these things, depending on the person and context, but I am both 1) not a sociologist and 2) a scary youth, so take that with a grain of salt.
One thing is for sure: by the year 2025, Millennials will make up a majority of the American workforce. This is great news for those of us in the learning industry because, according to a 2011 study on job trends by PricewaterhouseCoopers, this generation really values career development opportunities. In fact, the number of Millennials choosing training and development as their top benefit in this survey was more than 3 times higher than the number choosing cash bonuses. The Millennial love of learning is one characteristic it seems everyone can agree upon.
So how can we train these new members of our workforce? What drives Millennials and how can we use our knowledge of learning to tap into the talents of this global generation? I interviewed a number of young adults, ages 18-30, on their job and training experiences and future career aspirations. Here's what they told me:
Millennials are underdogs and they want to impress you
Job insecurity and a desire to stand out among the ranks of older, more experienced workers was a common motivator to taking advantage of learning programs in most of our conversations. This generation came of age in a time when economic uncertainty was the norm, and they are acutely aware that achieving their career goals means learning as much about their job as possible, as quickly as possible:
"I am the youngest person in my department by at least 15 years. I love my coworkers and I want to grow with my company, but it can be really intimidating sharing my ideas with people who have been in the industry since before I was born – I don't feel like I know enough." –Lindsay, marketer, age 23.
"I take every training opportunity offered to me! Entry level employees are the first to get laid off – that's always in the back of your mind. You need to hit the ground running to prove your value to the company and that means learning as much about your job (and everyone else's) as possible." – Ben, financial industry, age 26.
Millennials feel frustrated with lack-luster training
Despite their desire to learn, many young adults feel like the training options available to them leave them feeling more lost and confused than confident. Others feel overwhelmed by the sheer length and breadth of their orientations:
"At my current job, initial training was basically 'watch other people do your job and figure it out.' I felt completely clueless and was terribly stressed out by it. Later, when I was promoted, my 'training' was essentially my boss talking at me for 2 hours. Now I ask coworkers to guide me through tasks – I like that better." – Anna, librarian, age 25.
"My orientation was extensive – I attended 3 full weeks of classroom training and 1 week of job shadowing before I was allowed to work on my own. I spent 3 weeks taking detailed notes only to find out that I didn't actually need to know most of it. For the first week, I didn't even know what my job really was; they spent 40 hours telling me about company history and corporate policy." – Jim, Human Resources, age 25.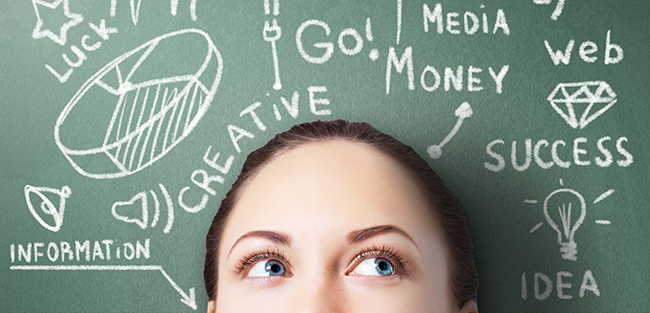 Millennials (like all of us) learn best by "doing"
Across the board, experiential learning, whether in-class or online, was seen as the most helpful in acclimating new employees to the job. Learners place a high value on training that employs role plays and simulations of challenging scenarios that might actually be encountered on the job. Many Millennials I spoke to whose organizations offered these kinds of experiences unknowingly echoed the sentiments of our CCAF (Context – Challenge – Activity – Feedback) instructional design model, explaining that learning how to implement policies and procedures in a controlled environment helped them feel more confident in their performance and ensured that they retained the information for months, even years, afterwards:
"Role-playing sales calls online was definitely the most helpful part of my orientation. I'd received tons of printed out product sheets and sales tips in class, but of course I immediately forgot them whenever I had to actually use them. Practicing online made it easier to remember the stuff I'd read and helped me get over some of my nervousness." Katie, sales, age 27.
"I'm a pretty fast learner, especially with technical stuff, but you can tell me about a software program for days and it isn't going to make any difference until I can get in there and actually use it." – Jim, Human Resources, age 25.
Millennials crave feedback
"In my last review, I found out that I'd been doing a procedure wrong for the past 5 months and I did not receive a bonus because of that. It would have been nice to know that 5 months ago so I could have fixed it." – David, administrative assistant, age 21.
Most members of Gen-Y are recent college or high school graduates who have spent the better part of their last 16 years receiving letter grades and/or parental feedback on almost everything they've done. Going from an environment with such clear measurements of success into an organization where they might receive an employee review once every 6 months or more is a stressful transition for many. Millennials, especially those who are new to their jobs, need regular and specific feedback. Having a mentorship program, online forum, or e-learning program that offers both immediate and detailed, delayed feedback are just a few ways to help your new learners feel listened to:
"I love my company's mentorship program! I started it when I was hired 3 years ago and even though I've 'graduated,' my mentor and I still go out to lunch every week to catch up. She's the best, and I can ask her questions and get feedback without bothering my very busy boss." – Kristin, account representative, age 29.
"We have a discussion board on Sharepoint where you can ask a trainer your questions. I used that resource a lot when I was starting out." – Alexis, auto industry, age 30.
Pulling it all together
Millennials are an incredibly driven generation. They are driven by their strong values, by their desire to stand out among the rest, and by their fear of falling short. Our job as learning professionals is to harness what drives our learners and use it to steer them in the right direction.
For more information on creating motivational e-learning, check out this white paper: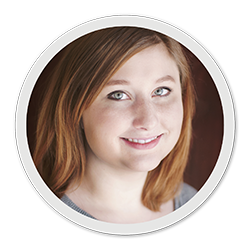 Hannah Hunter
Hannah Hunter is an instructional writer at Allen Interactions. When she's not sharing her passion for life-long learning, Hannah enjoys painting, experimenting with new recipes, and volunteering as a creative writing tutor for middle and high school students. She also frequently blogs on Allen Interactions' e-Learning Leadership Blog.