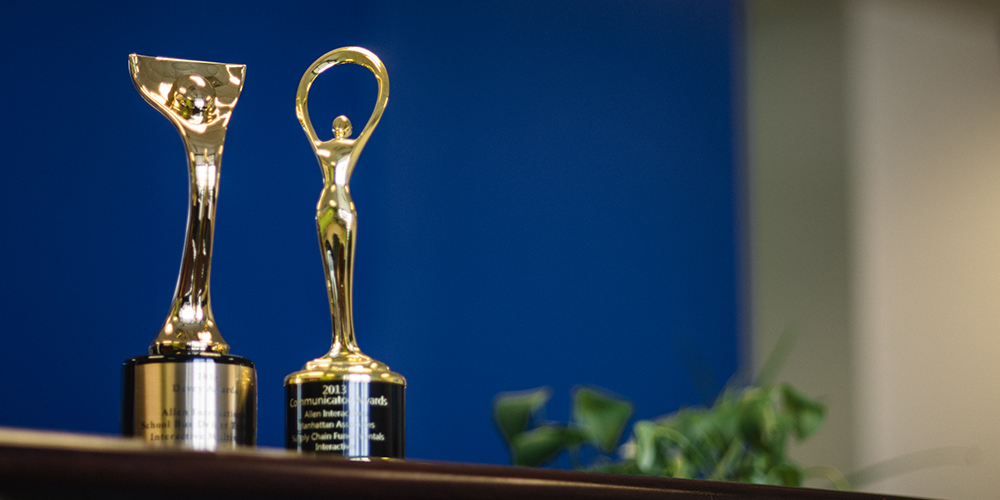 by Ethan Edwards, chief instructional strategist

This week marks the culmination of the Academy Awards season. It is amazing how these awards draw attention to the film industry, even seeming significant to people who are not particularly interested in the movie industry.
And it's not just the Oscars. Week after week, another awards ceremony seems to capture our collective attention—the Golden Globes, the Grammys, the VMAs, etc. Even the Super Bowl gets everyone evaluating either the game or the commercials.
On the one hand, it is easy to dismiss all this activity as a big waste of time and resources. After all, we disagree with the results as often as we agree. And even after a few weeks, it is sometimes difficult to even remember the results. While that is true, I think this activity of recognizing excellence is almost necessary for any field that involves both creativity and a demand for fiscal success. In general, the process helps us to continue to balance the need for business effectiveness with the urge to create something of particular significance and effectiveness.
So many of the e-learning developers I meet are so frustrated in their efforts to creating e-learning that makes a difference. They seem to settle into a pattern of creating repetitive interactions, tedious media, and boring modules. There seems very little in e-learning departments to reward any efforts to elevate the output above the mundane.
It occurs to me that creating an Academy Awards, of sorts, for your own efforts in e-learning might be a fantastic marketing ploy to increase awareness, generate higher investment, and improve the quality of the e-learning you produce. This could be a great opportunity to both highlight the great work you do and set a bar for higher performance. It'd be important to be specific in the recognition. Here are some categories I'd recommend:
Best Interaction:
Most effective implementation of CCAF principles in a single activity.
Best Writing for the Screen:
Most impactful writing for creating engagement through storytelling, narrative flow, and intention.
Best Art Direction:
Most harmonious and functional look and feel of screen layout and other visual elements.
Best Enhanced Media:
Most compelling incorporation of audio or visual media into e-learning design.
Best Production:
Most efficient use of available resources in completing a project effectively.
Best Evaluation:
Most creative and insightful assessment of learner performance change.
I'm sure you can think of some more that apply to you. Employ as many people in the process as practical. Let learners who have gone through the e-learning have a voice in the rankings. Make sure to publicize the outcomes throughout your organization.
I see two HUGE benefits to this effort:
Healthy competition and recognition of excellence will create incentive to create interesting and improved instruction in place of the tendency to fall into the trap of recreating the same boring approaches project after project.
Create a public dialog across the whole breadth of the organization, from administration to students that acknowledges that elevates the value of improved e-learning.
And on top of it, you could have a lot of fun! So start now to lay the groundwork…establish categories, establish appropriate rubrics for your learners, solicit support from your administration, and start thinking how you might create that Oscar-worthy interaction.
Want to share this post? Here are some ready made tweets!
Click to Tweet: Increase awareness, generate higher investment, improve the quality of the e-learning you produce w/ internal awards! http://hubs.ly/y0xBvZ0
Click to Tweet: Can creating an internal awards system help create better learning programs? http://hubs.ly/y0xBvZ0 #elearning #training @customelearning