By Michael Allen, Chairman & CEO, Allen Interactions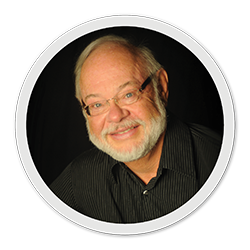 Jay Cross. A friend and thought leader we'll all miss dearly.
Jay Cross was one of those people who lifted your spirits the moment you saw him. Even before he said a word, you saw a welcoming expression on his face and you knew the next few moments would experience encouragement and challenge.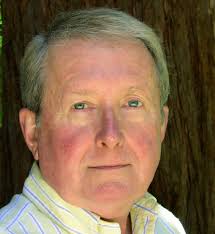 For literally decades, Jay and I would have frequent encounters at conferences throughout the years. It always seemed to me Jay prepared for them because within seconds of each, "Michael!", "Jay!", we were into substantive issues related to learning, e‑learning, and performance—and always centered on a new premise he wanted to throw at me. Nobody could stimulate in-depth thinking as quickly and easily as Jay.
When I first asked Jay to be an advisor to me and Allen Interactions, he asked why I would want to complicate the already sufficient challenges of business. He was always extremely complementary and a self-professed fan of our efforts to innovate the e‑learning world. While he was always a challenging thinker, he was nonetheless empathetic with the plights of enterprise. He could push radical thoughts in one breath, and follow in the next with practical business ideas.
I'll never forget his immediate euphoria when he saw our new authoring system, ZebraZapps. While he had recently begun his sojourn into informal vs. formal learning, he nonetheless exclaimed that this technology would revive hopes for truly individualized and engaging e‑learning—something he was beginning to believe would not be realized in any broad sense. It ignited interesting conversations about whether informal learning was prevalent because of its innate superiority or because formal learning, especially e‑learning, was failing to realize its potential.
If ever I wanted to test out a new thought, Jay was someone I could turn to for an honest and smart opinion. Ever encouraging, always insightful, I will miss Jay immensely.
See how Jay Cross is being remembered by the e-Learning Community: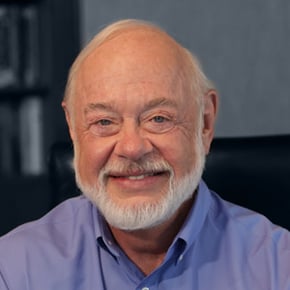 Michael Allen
Michael W. Allen, our CEO, has been a pioneer in the e-learning industry since 1975. He was the innovative force behind one of the most successful authoring tools ever created, Authorware, and our recently launched authoring and publishing system, ZebraZapps. Michael Allen has nearly 45 years of professional, academic, and corporate experience in teaching, developing, and marketing interactive learning and performance support systems. He has led teams of doctorate-level specialists in learning research, instructional design, computer-based training, and human engineering. For decades, he has concentrated on defining unique methods of instructional design and development that provide meaningful and memorable learning experiences through "true" cognitive interactivity. He developed the advanced design and development approaches we have used at Allen Interactions for the past two decades, including CCAF-based design and the SAM process for iterative, collaborative development. Michael is a prolific writer, sought-after conference speaker and recognized industry leader. In 2011, he received ASTD's Distinguished Contribution to Workplace Learning and Performance Award. In 2012 Michael was selected by The National Ethnic Coalition of Organizations (NECO) Advisory Committee as a recipient of the 2012 Ellis Island Medal of Honor. He holds M.A and Ph.D. degrees in educational psychology from The Ohio State University and is an adjunct associate professor at the University of Minnesota Medical School in the Department of Family Medicine and Community Health. Michael Allen was the director of advanced educational systems research and development of Control Data Corporation's famous PLATO computer-based education system used around the world. He was the founder, and former chairman of Authorware, Inc. and also the primary architect of Authorware Professional, which was based on Allen's extensive research on creativity and creative problem-solving. It became a groundbreaking authoring tool combining power and ease of use, and ultimately the industry standard. Authorware, Inc. merged with Macromind/Paracomp to become Macromedia, which was later acquired by Adobe.