Richard Sites | vice president - training & marketing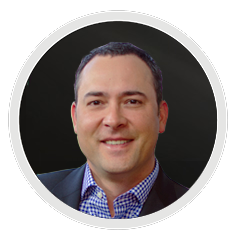 Richard H. Sites is Vice President – Training & Marketing at Allen Interactions. Richard leads the strategic vision of Allen Interactions' (AI) custom development, career training, and authoring system, ZebraZapps. He also directs the awareness and promotion of AI's advanced design and development approaches created by Michael Allen―CCAF-based Design and the SAM process for iterative, collaborative development.
He has more than 15 years of experience designing and delivering learning solutions to support improved workplace performance for many Fortune 500 companies in both academia and private industry sectors. Sites has held the positions of Vice President – Client Services and Studio Executive for AI's Tampa Studio.
Sites travels the country speaking to groups and organizations on the value of SAM (Successive Approximation Model), the importance and power of engaging, performance-changing learning experiences and other topics related to the design and development of high-quality training. Working alongside Dr. Michael Allen, CEO, Allen Interactions, Richard is co-author of ASTD's bestseller Leaving ADDIE for SAM and Leaving ADDIE for SAM Field Guide. He holds a doctorate of education from the University of West Florida along with a master's of education and a bachelor's of business administration. He is also a frequent blogger on Allen Interactions' e-Learning Leadership Blog. Find Richard on Google+.