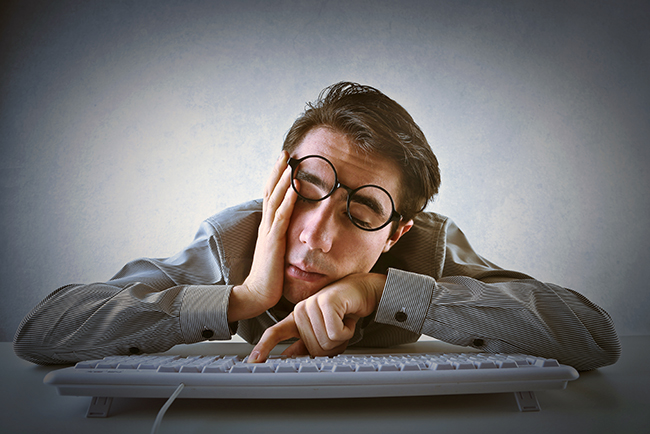 "Never Create Boring e-Learning Again." That's the title of a webinar I'm presenting next week. "No Boring e-Learning" is a statement we at Allen Interactions have been repeating for years. "The online modules we build are so boring" is a statement told and retold by my students who take the ATD e-Learning Instructional Design Certificate Program I frequently facilitate.
But what makes so much e-learning so boring? It's easy to identify a problem, not so simple to fix it. Hoping for a new source of inspiration in addressing this hurdle, I sought definitions of "boring" online. Most definitions were nearly identical (this one happens to be from the American Heritage Dictionary):


adjective
uninteresting and tiresome; dull;
synonyms: tedious, dull, monotonous, repetitive, unrelieved, unvaried, uninmaginative, uneventful
While this describes much e-learning pretty accurately, it's hard to know what to do with it. So I kept looking.
And then I found something on thesaurus.com that revealed the problem with a new slant for me:


Boring—so lacking in interest as to cause mental weariness. Deadening, ho-hum, irksome, tedious, tiresome, wearisome, dull, slow
Mental weariness. Irksomeness. Deadening. These reveal the real cost of creating boring e-learning―the debilitating effect it has on the learner. One can excuse text presented poorly. One cannot (or at least, should not) excuse creating mental weariness, or stupefying the learner.
Read More