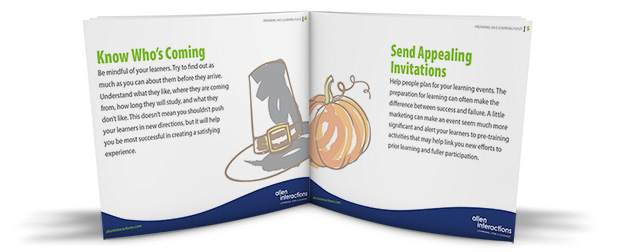 As we all get ready to join our family and friends for the Thanksgiving holidays and prepare for the big meal, it's nearly impossible to avoid the endless advice on TV, radio, and online about how to prepare the perfect feast. As it turns out, so much of that advice can easily be related to planning and preparing perfect e-learning.
Have a Happy Thanksgiving and be safe!
Here are a few tips that you will receive:
Plan Ahead and Allow Enough Time
Know Who's Coming
Send Appealing Invitations
Plus 11 More!
Read More